ALMN membership is open to researchers from any discipline or background – including early career researchers, graduate students and NGO-based researchers – working on issues related to LGBTQI+ migration on, from and to the African continent. We also welcome those with a professional interest in the topic, such as service providers and civil society workers, who are keen to stay up to date on research outputs and practices.
We especially welcome members based in the Global South and those seeking to advance scholarship within and from such contexts.

To join ALMN, please complete our membership application form below.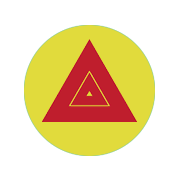 The kanga on this page represents queer history and resistance in Zimbabwe. 
The quote, submitted by Andrew Kelvis, translates to 'Yes, I'm queer. Why does it irk you so, my dear?'