African LGBTQI+ Migration Research Network
ALMN aims to advance scholarship on LGBTQI+ migration on, from and to the African continent
ALMN aims to advance scholarship on all facets of LGBTQI+ migration. We bring together scholars, researchers, practitioners, activists and service providers to spark critical conversations, promote knowledge exchange, support evidence-based policy responses, and initiate effective and ethical collaborations.
ALMN recognises that LGBTQI+ migration does not simply happen from the African continent, but also within and across (imposed) national borders. We are committed to both reorienting LGBTQI+ migration scholarship towards the Global South, and promoting knowledge produced within the Global South in order to challenge systemic inequality within the global academy.
ALMN was established in June 2019 by B Camminga and John Marnell, in an effort to coordinate and spotlight research on all facets of LGBTQI+ migration. B and John are both based at the African Centre for Migration and Society (ACMS), University of the Witwatersrand.
ALMN brings together individuals interested in LGBTQI+ migration on, from and to the African continent in order to:

Advance the field of LGBTQI+ Migration studies, particularly within the Global South
Map current work on LGBTQI+ migration and house a member-populated resource database
Spotlight diverse researchers, scholars, activists and practitioners working on LGBTQI+ migration
Open up new avenues for collaboration and engagement, such as international conferences, workshops and publications
Create opportunities for cross-continental engagement and wider research dissemination
Initiate critical conversations around the ethics, methods and practices of researching and representing LGBTQI+ migrants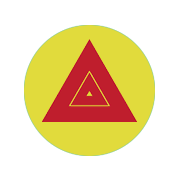 Artwork attribution:
Kawira Mwirichia – a bold, unapologetic and ever so talented visual artist from Kenya – has generously given us permission to use her 'Queer Kangas'.
The kanga shown at the top of this page represents queer history and resistance in Zimbabwe. The quote, submitted by Andrew Kelvis, translates to 'Yes, I'm queer. Why does it irk you so, my dear?'
Further information about the Kanga Pride Project can be found on Facebook