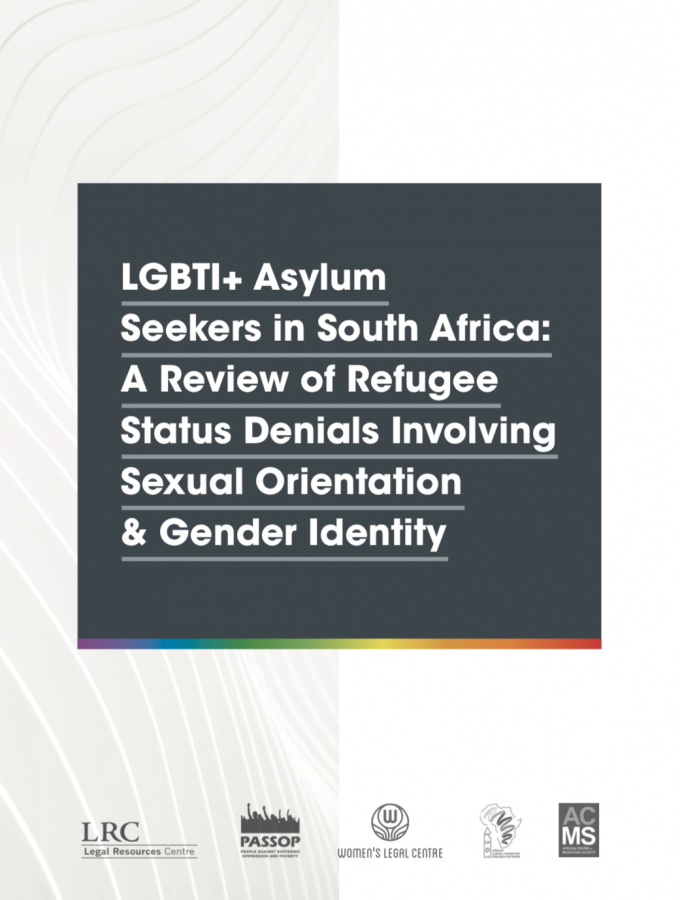 New Report on the denial of administrative justice for LGBTI+ asylum seekers in South Africa
Based on research conducted by the Legal Resources Centre (LRC), the Women's Legal Centre (WLC)and People Against Suffering, Oppression and Poverty (PASSOP) this report validates what LGBTI+ asylum seekers coming to South Africa have been saying for years – it suggests that these individuals are being denied administrative justice, be it due to direct discrimination or procedural errors.
The report analyses 67 refugee status denials written on behalf of 65 applicants who applied for asylum on the basis of sexual orientation and/or gender identity (SOGI). Our goal in reviewing the sample was to identify trends and potential shortcomings in the adjudication of SOGI- based refugee applications. The report is intended to serve as a resource for researchers, lawyers, service providers and civil society organisations, as well as for LGBTI+ persons seeking protection in South Africa
New publication coming soon
ALMN is in the final stages of compiling an edited collection dedicated to LGBTIQ+ migration on, from and to the African continent.
Set to be the first publication of its kind, the collection features fifteen original contributions that investigate LGBTIQ+ migration from various geographical, socio-cultural and disciplinary perspectives. The collection interrogates what it means to do research with, on and perhaps for LGBTIQ+ migrants, particularly at a time when global contestations around human rights have initiated a new 'scramble for Africa' – this time for evidence of homophobia, transphobia, xenophobia and other markers of 'savagery'. In line with ALMN's objectives and values, the collection prioritises the voices of African scholars, activists and practitioners.
ALMN's debut publication will be released in early 2021 through ZED/Bloomsbury Books.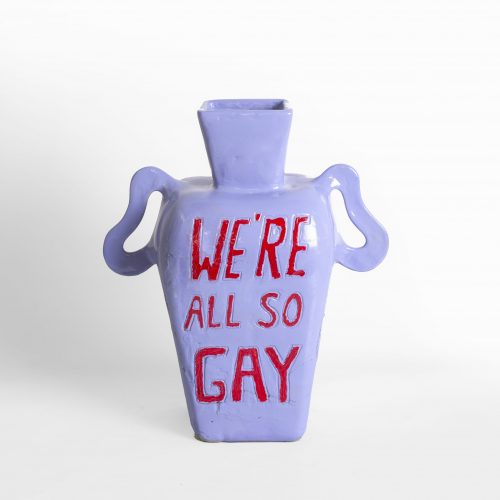 Covid-19 Crisis Relief
In response to the Covid-19 pandemic, ALMN, the Fruit Basket, the Holy Trinity LGBT Ministry and the GALA Queer Archive have joined forces to support LGBTQI+ migrants, refugees and asylum seekers living in South Africa. Using the GoFundMe crowdsourcing platform, the collective has so far raised and distributed more than R90,000 (US$5400) in crisis relief to some of the most vulnerable persons in the LGBTQ+ community.
For more information or to donate, please visit the campaign page. All funds raised go directly to those in need.
Click here to learn more about the impacts of the Covid-19 pandemic on LGBTQI+ migrants, refugees and asylum seekers in South Africa and the work that ALMN and its campaign partners have been doing.
The kanga on this page represents queer history and resistance in Botswana. 
The quote, submitted by Emily Rose, translates to 'Let go of all the hate and ignorance and you'll surprise yourself!'