AFRICAN LGBTQI+ MIGRATION MINI DOCUMENTARY FILM FEST
The Bioscope Independent Cinema
44 Stanley Ave, Milpark, Johannesburg, 2092
6 pm 
1 December 2022
RSVP as numbers are limited.
Prayers for sweet waters 
A submergence into the vivid realities of three Transgender sex workers living in Cape Town, South Africa during the COVID-19 pandemic.
A film by Elijah Ndoumbe
Nidhal
This is the story of Nidhal, a young Tunisian homosexual who defended the rights and freedoms of queer people on a local radio station. The resulting controversy and death threats led him to seek asylum in the Netherlands.
A film by Bassem Ben Brahim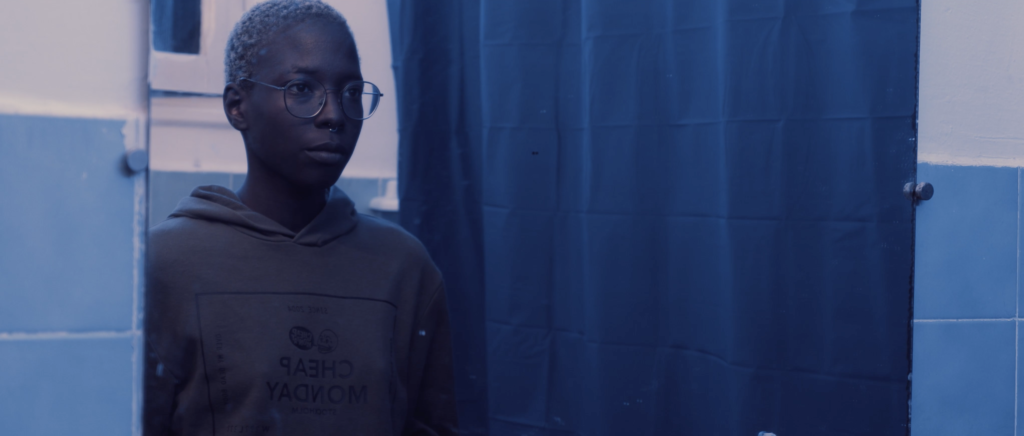 J'ai choisi la vie – I chose life – اخترت الحياة
I Chose Life gives a glimpse into the life of refugees and asylum seekers from the queer community in Tunisia, and the struggles they face in the country.
A film by Mawjoudin
"First"
Produced in conjunction with Nature Network, as one of the outcomes of the Bodies at the Border Project (funded by the  British Academy's Humanities and Social Sciences Tackling Global Challenges Programme), this documentary challenges how LGBTIQ refugee lives are reported in Kenya. Told from the perspective of LGBTIQ refugees themselves, this documentary provides a glimpse into the individual experiences, community-based organisations and social lives of LGBTIQ refugees in Nairobi.
A film by The Nature Network
Tatenda Ngwaru left Zimbabwe with sixty dollars and the hope that she would finally find a place she belonged. But for an asylum-seeking intersex woman, even a diverse, queer-friendly city like New York is a hard place to make home.
A film by Yuhong Pang and Robert Tokanel
Followed by a discussion with Tatenda Ngwaru, chaired by Crystal Hendricks from Intersex South Africa (ISSA)
This conference is generously supported by the British Academy and the South African National Research Foundation.